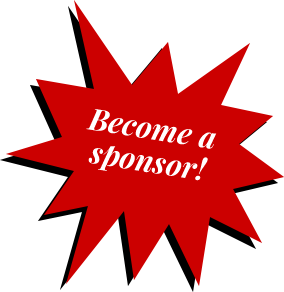 2021 Sponsorship Opportunities
Western Welcome Week provides a range of sponsorship opportunities, from $5,000 to $100. Sponsorship benefits are specified below for each level. The Sponsorship Committee would be pleased to discuss your goals and other ideas, including in-kind sponsorships, to creating a sponsorship package to fit your specific needs. Contact the Western Welcome Week office at 303-794-4870.
This year continues to evolve, still with some uncertainty, with events coming and going. Therefore, we will not be printing the traditional Event Schedule. You can download a pdf schedule from this page, and check out our Facebook and Instagram pages.
We would like to have sponsorships confirmed by July 30th, 2021. Sponsorships are available, dependent on availability.
Western Welcome Week is a stand-alone 501(c)(3) Public Charity.
Grand Festival Sponsor ~ $5,000
Logo on the cover of the WWW Schedule of Events brochure (40,000 distributed throughout the south metro area) This year continues to evolve, still with some uncertainty, with events coming and going. Therefore, we will not be printing the traditional Event Schedule.
Logo on WWW promotional poster (2,500 distributed throughout the south metro area)
Listed as a sponsor under the specified event listing(s) in the WWW Schedule of Events brochure
Listed as a sponsor under the event page on the WWW website
Logo or listing in newspaper ads and promotion in press releases
Recognition and banner (provided by sponsor) displayed at major WWW sponsored events:

WWW/SSPR Family Night Concert & Fireworks
WWW/ACC Family Pancake Breakfast (logo rotation on multiple screens)
WWW Trivia Challenge (banner space limitations)
Taste of WWW & Silent Auction
WWW Festival Day – Grand Parade and Craft Fair

Logo on event programs if applicable
Logo or listing on event application if applicable
10′ x 10′ booth space on Festival Day on Main Street in historic downtown Littleton, anticipated attendance 35,000+
Banner (provided by WWW) displayed in the Grand Parade
Entry into the Grand Parade, anticipated attendance 35,000+
Rotation of logo on WWW website pages with link to sponsor's website
Listing on the sponsor page on the WWW website with link to sponsor's website and recognized in WWW social media
Recognized in the grant(s) awarded to a local non-profit organization in the name of WWW Grand Sponsors
VIP tickets (4) to WWW sponsored events:

WWW/SSPR Family Night Concert & Fireworks – Dinner
WWW/ACC Family Pancake Breakfast
WWW Trivia Challenge – Team (up to six members)
Taste of WWW & Silent Auction (wine/beer/food)
WWW Grand Parade – VIP seating
Presenting WWW Event Sponsor (includes one event) ~ $3,000
Presenting sponsor of one of the following events:

WWW/SSPR Family Night Concert & Fireworks, or
Taste of WWW & Silent Auction (wine/beer/food), or
WWW Grand Parade

Logo on the cover of the WWW Schedule of Events brochure (40,000 distributed throughout the south metro area) This year continues to evolve, still with some uncertainty, with events coming and going. Therefore, we will not be printing the traditional Event Schedule.
Logo on WWW promotional poster (2,500 distributed throughout the south metro area)
Listed as the "presenting" sponsor under the specific event listing in the WWW Schedule of Events brochure
Listed as the "presenting" sponsor on the specific event page on the WWW website
Logo on specific sponsored event program if applicable
Promotion in specific sponsored event press releases
Banner (provided by sponsor) displayed at three major WWW sponsored events: Family Night Concert & Fireworks, Taste of WWW & Silent Auction, Grand Parade
Booth space at specific sponsored event if applicable
10′ x 10′ booth space on Festival Day on Main Street in historic downtown Littleton, anticipated attendance 35,000+
Entry into the Grand Parade or banner (provided by WWW) in front of a marching group – anticipated attendance 35,000+
Rotation of logo on WWW website pages with link to sponsor's website
Listing on the sponsor page on the WWW website with link to sponsor's website and recognized in WWW social media
VIP tickets (4) to the specific sponsored event:

Family Night Concert & Fireworks – Rotary Club Community BBQ
Taste of WWW & Silent Auction (wine/beer/food)
Grand Parade – VIP Seating
Supporting Sponsor – Family Night Concert & Fireworks ~ $1,500
Logo inside the WWW Schedule of Events brochure (40,000 distributed throughout the South Metro area) This year continues to evolve, still with some uncertainty, with events coming and going. Therefore, we will not be printing the traditional Event Schedule.
Listed as a supporting sponsor under the event listing in the WWW Schedule of Events brochure
Listed as a supporting sponsor on the event page on the WWW website
Logo in the event program
Banner (provided by sponsor) displayed at the event
Special recognition at the event
Promotion in specific event press releases if applicable
Listed on sponsor page on the WWW website with link to sponsor's website and recognized in WWW social media
VIP tickets to specific sponsored event:

WWW/SSPR Family Night Concert & Fireworks – (4) Dinner
WWW Trivia Challenge Team (up to six members)
WWW/ACC Family Pancake Breakfast – (4) Tickets
Taste of WWW & Silent Auction – (2) Tickets
Grand Sponsor of a WWW Event (includes one event) ~ $1,000
Grand sponsor of one of the following events:

WWW/SSPR Family Night Concert & Fireworks
WWW/ACC Family Pancake Breakfast
WWW Trivia Challenge
Taste of WWW & Silent Auction (wine/beer/food)

Logo inside the WWW Schedule of Events brochure (40,000 distributed throughout the South Metro area) This year continues to evolve, still with some uncertainty, with events coming and going. Therefore, we will not be printing the traditional Event Schedule.
Listed as a sponsor under the specific event listing in the WWW Schedule of Events brochure
Listed as a sponsor under the specific event page on the WWW website
Listed on specific event ticket to sponsored event if applicable
Listing in specific event program and/or specific event application if applicable
Banner (provided by sponsor) at the specific sponsored event: Family Night Concert & Fireworks or Family Pancake Breakfast (logo rotation on multiple screens) or Taste of WWW
Signage (provided by WWW) at the specific sponsored event if applicable
Special recognition at the specific sponsored event
Promotion in specific event press releases if applicable
Listed on sponsor page on the WWW website with link to sponsor's website and recognized in WWW social media
VIP tickets to specific sponsored event:

WWW/SSPR Family Night Concert & Fireworks – (2) Dinner
WWW Trivia Challenge Team (up to six members)
WWW/ACC Family Pancake Breakfast – (4) Tickets
Taste of WWW & Silent Auction – (2) Tickets
Festival Day Family Entertainment Stage Sponsor ~ $750
Logo inside the WWW Schedule of Events brochure (40,000 distributed throughout the south metro area) This year continues to evolve, still with some uncertainty, with events coming and going. Therefore, we will not be printing the traditional Event Schedule.
Listed as a sponsor under the specific entertainment event listing in the WWW Schedule of Events brochure
Listed as a sponsor on the event page on the WWW website
Banner (provided by sponsor) displayed on the stage or area
Special recognition by the entertainment emcee
Entry in the Grand Parade, anticipated attendance 35,000+
Listed on the sponsor page on the WWW website with link to sponsor's website and recognized on WWW social media
WWW Grand Parade – (2) tickets for VIP seating
Commercial Booth on Main Street (Logo) Festival Day (limited space) ~ $1,000
10′ x 10′ booth space on Festival Day, in historic downtown Littleton, with anticipated attendance of 35,000+
Logo inside the WWW Schedule of Events brochure (40,000 distributed throughout the south metro area) This year continues to evolve, still with some uncertainty, with events coming and going. Therefore, we will not be printing the traditional Event Schedule.
Listed on the sponsor page on the WWW website with link to sponsor's website and recognized on WWW social media.
*Additional space can be requested for an additional fee, space permitting
Commercial Booth on Main Street (Listing) Festival Day (limited space) ~ $750
10′ x 10′ booth space on Festival Day, in historic downtown Littleton, anticipated attendance 35,000+
Listing inside the WWW Schedule of Events brochure (40,000 distributed throughout the south metro area) This year continues to evolve, still with some uncertainty, with events coming and going. Therefore, we will not be printing the traditional Event Schedule.
Listed on the sponsor page on the WWW website with link to sponsor's website and recognized on WWW social media.
*Additional space can be requested for an additional fee, space permitting
Commercial Booth on Prince Street/Festival Day ~ $400
10′ x 10′ booth space on Festival Day, on Prince Street, in historic downtown Littleton, anticipated attendance 35,000+
Listed on the sponsor page on the WWW website with link to sponsor's website and recognized on WWW social media.
*Additional space can be requested for an additional fee, space permitting
Grand Patron Sponsor ~ Four Patron Events $800 (savings of $200)
Logo inside the WWW Schedule of Events brochure (40,000 distributed throughout the south metro area) This year continues to evolve, still with some uncertainty, with events coming and going. Therefore, we will not be printing the traditional Event Schedule.
Listing in event programs if applicable
Listing on WWW Patron Sponsor sign displayed at the four Patron events and special recognition at the events
Listed on the sponsor page on the WWW website with link to sponsor's website and recognized on WWW social media
VIP tickets to patron events:

WWW/SSPR Family Night Concert & Fireworks – 2 Tickets for Dinner
WWW/ACC Family Pancake Breakfast – 4 tickets
Taste of WWW & Silent Auction (wine/beer/food) – 2 tickets
WWW Grand Parade – 4 tickets for VIP seating
Sustaining Event Sponsor (includes one event) ~ $500
Sustaining sponsor of one of the following events:

WWW Trivia Challenge
WWW/SSPR Family Pancake Breakfast
WWW Bruce Wolf Stick Horse Stampede
WWW Brad & Mary Bradford Memorial Duck Race
Taste of WWW & Silent Auction

Banner (provided by sponsor) displayed at specific sponsored event
Listing inside the WWW Schedule of Events brochure (40,000 distributed throughout the south metro area) This year continues to evolve, still with some uncertainty, with events coming and going. Therefore, we will not be printing the traditional Event Schedule.
Listing on the specific event page on the WWW website
Listing in specific sponsored event program if applicable
Listed on the sponsor page on the WWW website with link to sponsor's website if applicable and recognized on WWW social media
VIP recognition to the specific sponsored event:

WWW/ACC Family Pancake Breakfast – 4 tickets
*WWW Bruce Wolf Stick Horse Stampede is not a ticketed event, tickets to Grand Parade – 4 tickets VIP seating
WWW Trivia Challenge (team of up to six members)
Taste of WWW & Silent Auction – 2 tickets
Parade Band Sponsor ~ $375
Banner (provided by WWW) displayed in the Grand Parade in front of a band, marching, or equestrian entry. Banners are generally carried by a local Scouting troop, sponsors can request to carry their banner.
Listing inside the WWW Schedule of Events brochure (40,000 distributed throughout the South Metro area) This year continues to evolve, still with some uncertainty, with events coming and going. Therefore, we will not be printing the traditional Event Schedule.
Listing as Parade Band Sponsor in the parade line-up flyer distributed in the VIP seating area and special recognition during the parade by parade emcee(s)
Listed on the sponsor page on the WWW website with link to sponsor's website if applicable and recognition on WWW social media
WWW Grand parade – (2) tickets for VIP seating
Patron Event Sponsor (includes one event) ~ $250
Patron sponsor of one of the following events:

WWW/SSPR Family Night Concert & Fireworks*
WWW Old Fashioned Cake Contest (at the Family Pancake Breakfast)
WWW/ACC Family Pancake Breakfast
WWW Kids Games of Old (at the Family Pancake Breakfast)
WWW Bruce Wolf Stick Horse Stampede (at the Family Pancake Breakfast)
WWW Brad & Mary Bradford Memorial Duck Race*
WWW Family Stage – Festival Day*

Listing in event program and/or event application if applicable
Listing inside the WWW Schedule of Events brochure (40,000 printed and distributed throughout the South Metro area) This year continues to evolve, still with some uncertainty, with events coming and going. Therefore, we will not be printing the traditional Event Schedule.
Listing on WWW Patron Sponsor board displayed at the sponsored event and special recognition at sponsored event
Listed on sponsor page on the WWW website with link to sponsor's website and recognition on WWW social media
VIP tickets (2) to the WWW/SSPR Family Pancake Breakfast or *VIP seating at the Grand Parade on Festival Day
Community Sponsor ~ Business/Organization/Individual/Family ~ $125 – $100
Listing on WWW Community Membership Sponsors board displayed at major WWW sponsored events
Listing on sponsor page on the WWW website with link to sponsor's website and recognition on WWW social media