Yee-haw! Western Welcome Week 5 is here!
---
Join us for the 94th Celebration: "Kick Up Your Heels" August 12-21, 2022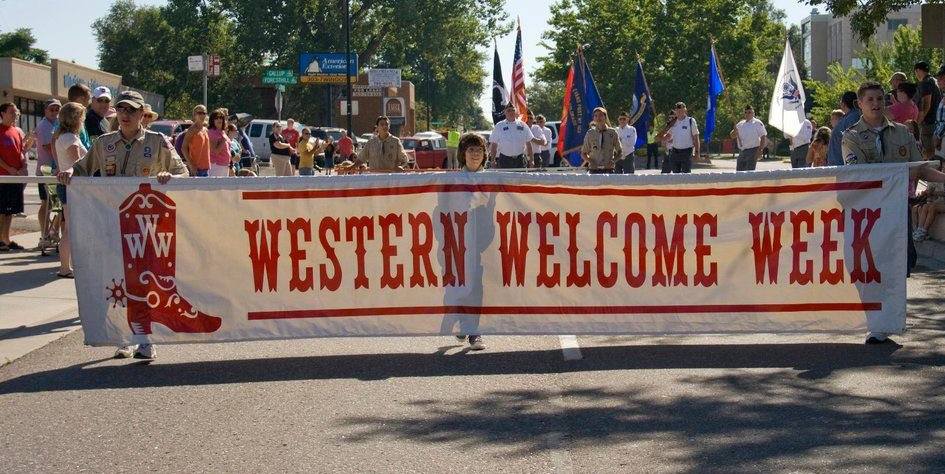 ---

Advance Taste of Western Welcome Week tickets are $25 per person and can be purchased online (green button) until 6pm today. Ticket price increases to $30 per person at the door.
Today's events:
Craft Fair and Grand Parade applications are closed.
Information for Craft Vendor booth location and setup, and Parade participant lineup has been emailed to the contact listed on the application. 
---
Save time, avoid the line – purchase online:
Wednesday, August 17 —  Click to purchase Taste of WWW Tickets
Sunday, August 21 — Click to purchase Ducks for the Brad & Mary Bradford Memorial Duck Race
---
Western Welcome Week Mission
Western Welcome Week, Inc., a 501(c)(3) nonprofit organization, is dedicated to continuing the annual tradition of celebrating greater Littleton by providing festivities, supporting various organizations and nurturing community spirit.
---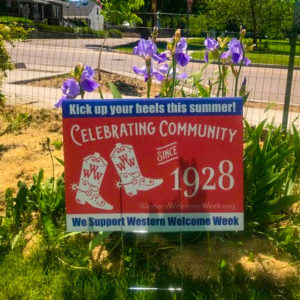 Show your support for Western Welcome Week
Get a limited edition Western Welcome Week yard sign and let everyone know you support local fun! You can also share what you love about Western Welcome Week when you order your yard sign, and we'll share it on the WWW Memories Page! If you you still have your sign from last year, dust it off and place it out for everyone to see! Get your WWW Yard Sign
---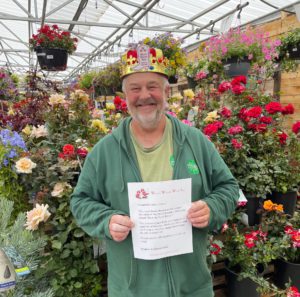 2022 Grand Marshal
Western Welcome Week is honored to announce Chris Ibsen, store manager of O'Toole's Garden Centers – Littleton as the 2022 WWW Grand Marshal!
Chris was nominated by several Littleton citizens and unanimously chosen by the WWW Board of Directors. Chris is recognized for his long-time support of Western Welcome Week and for being a cheerful plant guru and supportive fixture in the community.
Chris has been with O'Toole's for the entire 31 years that the Littleton location has been open. He attributes the store's success to his great staff and strong community support. O'Toole's Garden Centers are a local, family owned business with years of heritage in several communities.
Come see Chris in the Grand Parade on the beautiful O'Toole's float, Saturday, August 20, as always, bringing up the end of the parade.
Thank you Chris for being you and for all you have done for so long. You are King! Aren't those background flowers beautiful?
---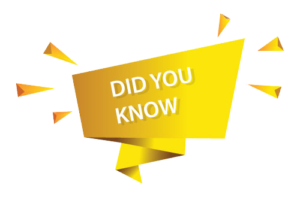 Did You Know….?  Western Welcome Week is an independent stand alone 501(c)3 nonprofit organization that relies on community generosity. We thank you for continuing to support 93 years of WWW with your donations, sponsorships, event attendance, and your heart ❤️! Please visit our "Support WWW" page to see how you can help support Western Welcome Week and continue the tradition!
Western Welcome Week, Inc. is not a department of the City of Littleton, nor South Suburban Parks & Recreation District, but both organizations are valued Community Partners providing in-kind services.
Western Welcome Week is dedicated to continuing the annual tradition of celebrating greater Littleton and nurturing community spirit.
---
A gift to Western Welcome Week, Inc. continues the tradition of celebrating community, benefitting dozens of local nonprofit organizations. Your donation will help Western Welcome Week continue to provide a venue for local fundraising and support for service clubs, charities, and nonprofit organizations. Click Donate and choose an amount to donate. Use your credit card, debit card, or your PayPal account. Thank you!