Dennis Frichtel
1953 – March 10, 2020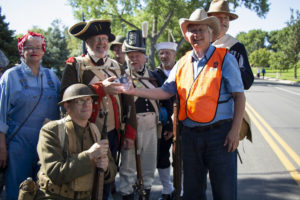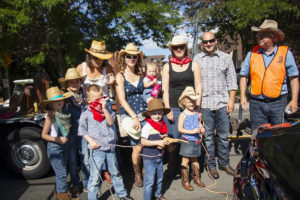 Dennis was a vital part of the Western Welcome Week Board, serving as Chairman, Director, and President in the early1990s.
Even after his term had ended on the WWW board, Dennis continued to be an integral part of the Western Welcome Week Grand Parade by creating the "parade lineup" for many years. Dennis knew the etiquette for the proper arrangement of a parade — from horses to bands to politicians. He was always first at the parade staging area, making sure everyone felt welcome and comfortable.
Dennis's favorite part being on the parade committee was getting to hand out the two Parade Chair awards: the Edwin A. Bemis Award (discontinued in 2016), and the Houston Waring Award.
Rest in peace, Dennis. We hope you enjoy the parade!
---
Mary Bradford
1929 – July 13, 2014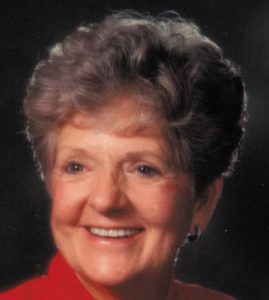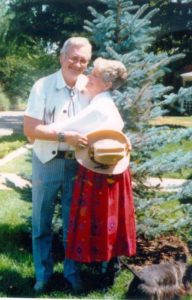 Mary was a long-time friend and supporter of Western Welcome Week. Mary was always ready to volunteer to be a greeter at any Western Welcome Week event. In 2006 Mary and Western Welcome Week became neighbors when WWW moved their office to Bemis Street. "Mary was always ready for a visit with her sweet dog Heidi, usually scolding me if I was in the office after dark. I miss her visits", Cindy Hathaway, Executive Director.
During a rich, active life, Mary touched hundreds of people through her ongoing role as a philanthropist and business owner, serving on boards, working with children and generously supporting organizations financially, one of which was Western Welcome Week.
In 2019, the Western Welcome Week board made the decision to bring back the Brad Bradford Memorial Duck Race, that had been run by the Rotary Club of Littleton until 2013, as the Brad & Mary Bradford Memorial Duck Race.
---
Bruce F Wolf
1929 – April 18, 2008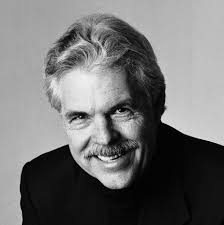 The Bruce Wolf Stick Horse Stampede is a memorial event honoring long-time Western Welcome Week Board member, friend, and supporter of WesternWelcome Week, Bruce F. Wolf.
Bruce created the "Mayor's Cup Stick Horse Class" in 1995 as part of the Western Welcome Week Horse & Pony Show to give the kids who came to the show an opportunity to participate. The event was renamed to the Bruce Wolf Stick Horse Stampede in 2008 and is held in conjunction with the Western Welcome Week Family Pancake Breakfast. The event is enjoyed by young and young at heart just as Bruce would have wanted.