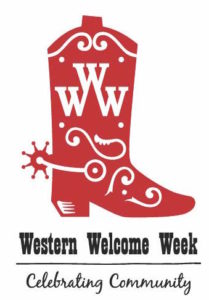 WESTERN WELCOME WEEK, INC. is a stand alone 501(c)3 nonprofit organization that provides an annual community celebration in the greater Littleton area. Western Welcome Week began in the late 1920s, and has been held every year since (limited in 2020 due to the pandemic). Western Welcome Week includes over 30 events, produced by over 20 organizations, benefiting dozens of local civic and charitable organizations. Western Welcome Week relies on support through ticket sales, vendor fees, event entry fees, private donations, individual and corporate sponsorships.
Western Welcome Week is not a department of the City of Littleton nor of South Suburban Parks and Recreation District (both of which are valued Community Partners), nor any other organization. Without the support of the community and gracious sponsors, Western Welcome Week would not be able to continue.
The 95th annual celebration will begin on Friday, August 11 and continues for 9 more days through Sunday, August 20, 2023. Festival Day, which includes the  Firefighter's Children's Parade, the  Grand Parade, the annual Craft & Home Improvement Fair, free entertainment, and concessions by local civic groups, will be Saturday, August 19.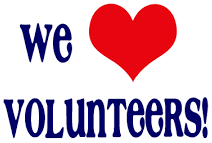 Volunteerism and support from the business community are what make Western Welcome Week a success year after year. The goal of Western Welcome Week is to nurture community spirit, bring together residents and businesses, to support service clubs and nonprofits by creating an opportunity for fundraising, and to provide festivities and entertainment for families, friends and neighbors. In planning Western Welcome Week, the board pledges to remain open to new ideas, respect past traditions and be aware of present day needs with a vision for tomorrow.
---
Western Welcome Week, Inc. does not and shall not discriminate on the basis of race, color, religion (creed), gender, gender expression, age, national origin (ancestry), disability, marital status, sexual orientation, or military status, in any of its activities or operations. These activities include, but are not limited to, hiring and firing of staff, selection of volunteers and vendors, and provision of services. We are committed to providing an inclusive and welcoming environment for all members of our staff, clients, volunteers, subcontractors, vendors, and clients.
Western Welcome Week, Inc. is an event coor­di­nator for the Western Welcome Week fes­tival, and attempts to include as much of the com­mu­nity as pos­sible in the events of the fes­tival. The var­ious views, actions, con­tent, accu­racy or opin­ions expressed at events do not nec­es­sarily rep­re­sent those of Western Welcome Week, Inc., its man­age­ment or employees. Western Welcome Week, Inc. is not respon­sible for the views, actions, con­tent, accu­racy or opin­ions expressed by any of the com­mu­nity events or par­tic­i­pants, and should not be imputed to be those of Western Welcome Week, Inc.