Littleton Downtown Historic District Walking Tours
Thursday, August 17, 2023 @ 5:00 pm - 6:00 pm
Littleton Municipal Courthouse — 2069 W. Littleton Blvd., Littleton

< Back to Event Schedule
---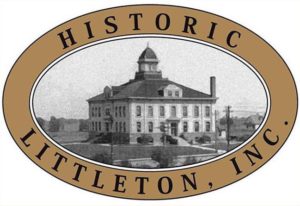 Travel back in time with free walking tours of buildings, lives and events of Littleton through history. Each tour gives details of the building architecture, history, and the people who owned them. This is a walking tour taken throughout downtown Littleton, approximately one hour and fifteen minutes. There are two tours to choose from: 5pm & 6pm The tour starts and ends at the Littleton Municipal Courthouse steps (2069 W. Littleton Blvd.).
FREE parking is available at the Depot Art Gallery 2069 W. Powers Ave.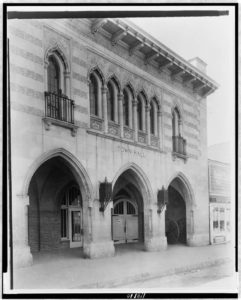 Town Hall – 2450 West Main Street – Before it was Town Hall funded by a bond issue and replaced the original town hall purchased by the city in 1898. Jules Jacques B. Benedict was architect for Town Hall, Carnegie library in 1916. Also built and owned the Gallup house (monastery).   Architect style is more representative of Gothic Revival. Roof is flat and invisible from the street. The triple arched arcade is the dominant feature of the façade and gives the building its Italian Renaissance feel. The Columbine is bound in the seven bands. Built within budget. It housed the town's fire truck, as well as city offices and council chambers. During the depression era the residents of Littleton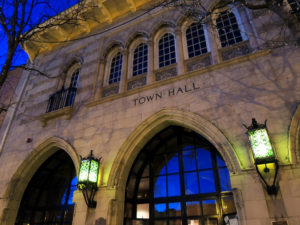 wanted to do something to help feed the poor. They decided to go jack rabbit hunting at Deer Trail. Anyone who needed food could pick up a bunny inside the Gothic Arches of the town hall. That day the weather was really cold, so the rabbits were well preserved, like boards on the concrete floor.
LOCATION:
Littleton Municipal Courthouse
2069 W. Littleton Blvd.
Littleton