Elks Hometown Pig Roast & Dance
Friday, August 18, 2023 @ 6:00 pm - 11:00 pm
Littleton Elks Lodge — 5749 S. Curtice Street, Littleton

< Back to Event Schedule
---
Traditional Pig Roast served buffet style, open to the public, 6pm until gone! Children's plate (age 12 & younger) hot dog and chips or macaroni & cheese for $5. Dinner includes baked beans, coleslaw, macaroni & cheese, and a roll for $18.
Enjoy dinner, stick around and listen to the music of Littleton Station Band under the big tent in the back parking lot from 6pm to 10pm – no cover charge. Littleton Station Band  is a Blues/Rock/Country band, that plays an assortment of covers and genres.
In the event of inclement weather all event activities will be moved inside the lodge with capacity limitations.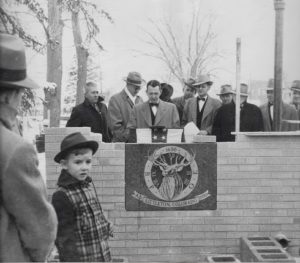 Littleton Elks Lodge Trivia: The original lodge hall was located at 258½ Main Street in Littleton. A building committee was appointed and a site was purchased opposite the Court House on Broadway. Later it was sold and a new lodge home site was purchased at 5749 South Curtice Street in Littleton, where the Littleton Elks Lodge #1650 has remained since that date. A formal dedication of the new lodge building was held on December 14, 15 and 16, 1950, by the then Exalted Ruler James A. Drehle. March 12, 2017 marked the 75th anniversary of Littleton Elks #1650.
*Event information may change and all events are contingent on current health guidelines and restrictions*
LOCATION:
Littleton Elks Lodge
5749 S. Curtice Street
Littleton