Bag of Books Sale – It's Back!
Friday, August 18, 2023 @ 9:00 am - 5:00 pm
Bemis Public Library — 6014 S. Datura Street, Littleton

< Back to Event Schedule
---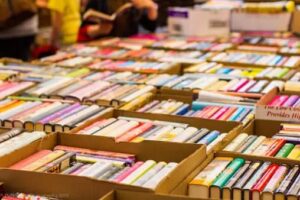 Calling all readers! The Bag of Books Sale is Back! Fill a reusable tote with used books, as full as you can, for $10. A bargain! A wide variety of books from which to choose!
Book Sale will be open:
Sunday 1pm-5pm
Monday – Thursday 9am-8pm
Friday & Saturday 9pm-5pm
LOCATION:
Bemis Public Library
6014 S. Datura Street
Littleton